Meet the 2023 Raffle Owls for our 2023 Mini-Fesitval!
First up, "Owl Bee Blooming" by artist Sharon Lalor Askew, sponsored by Helping Hands 12015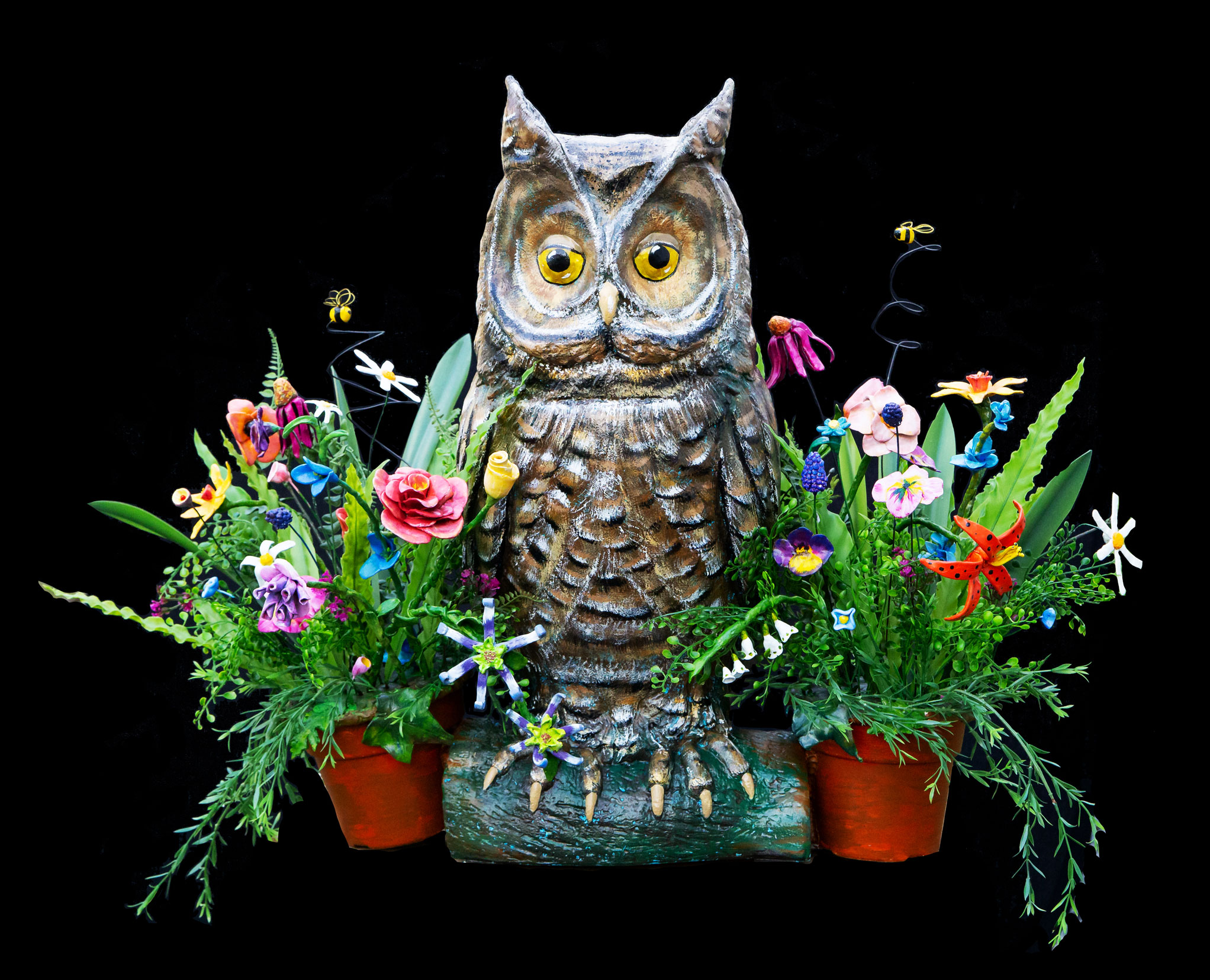 Next up, "Tiffany" by artist Ellen De Lucia, sponsored by Heart Land Realty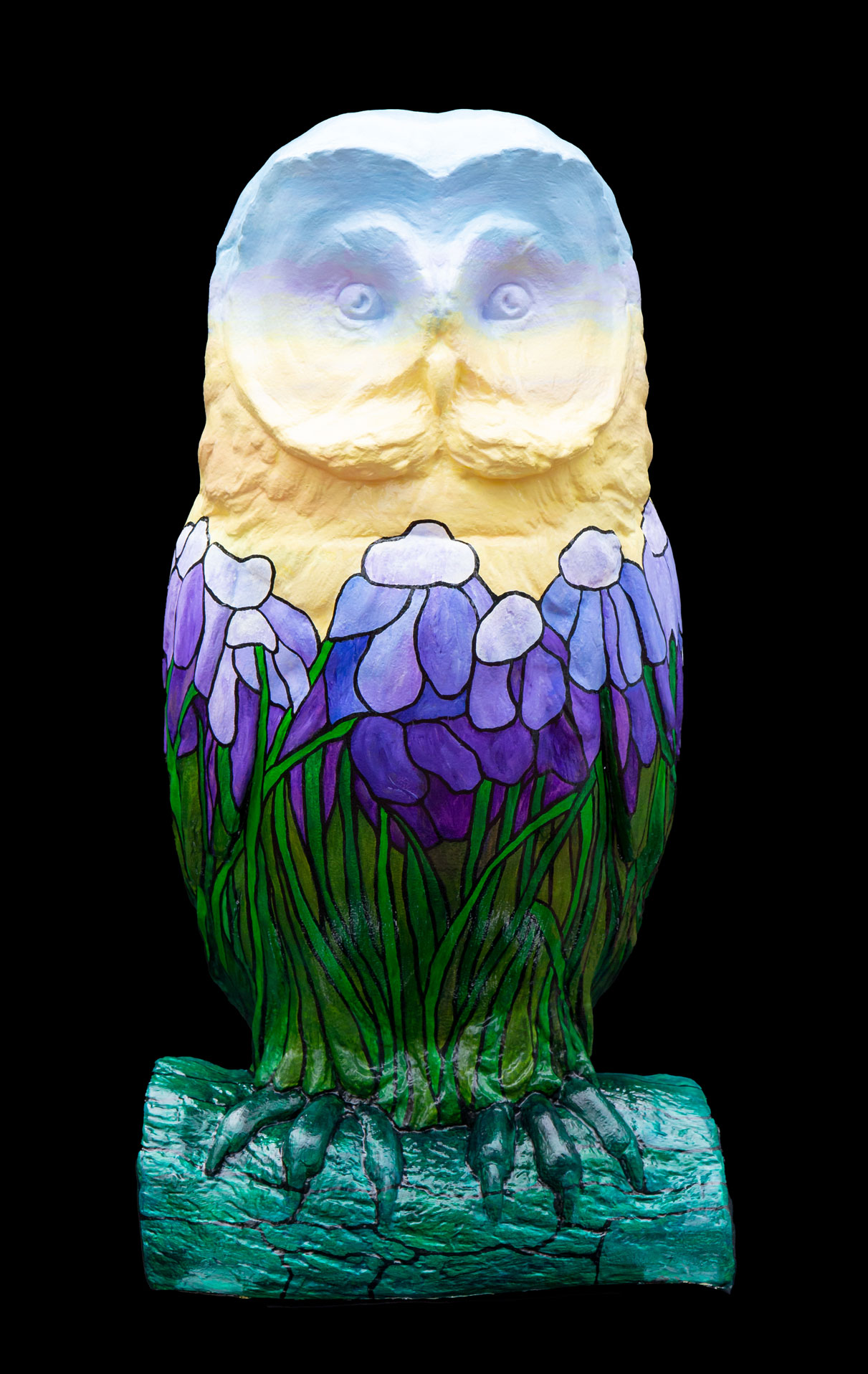 Third, we have "The Watcher" by Josh Smeltzer, sponsored by National Bank of Coxsackie.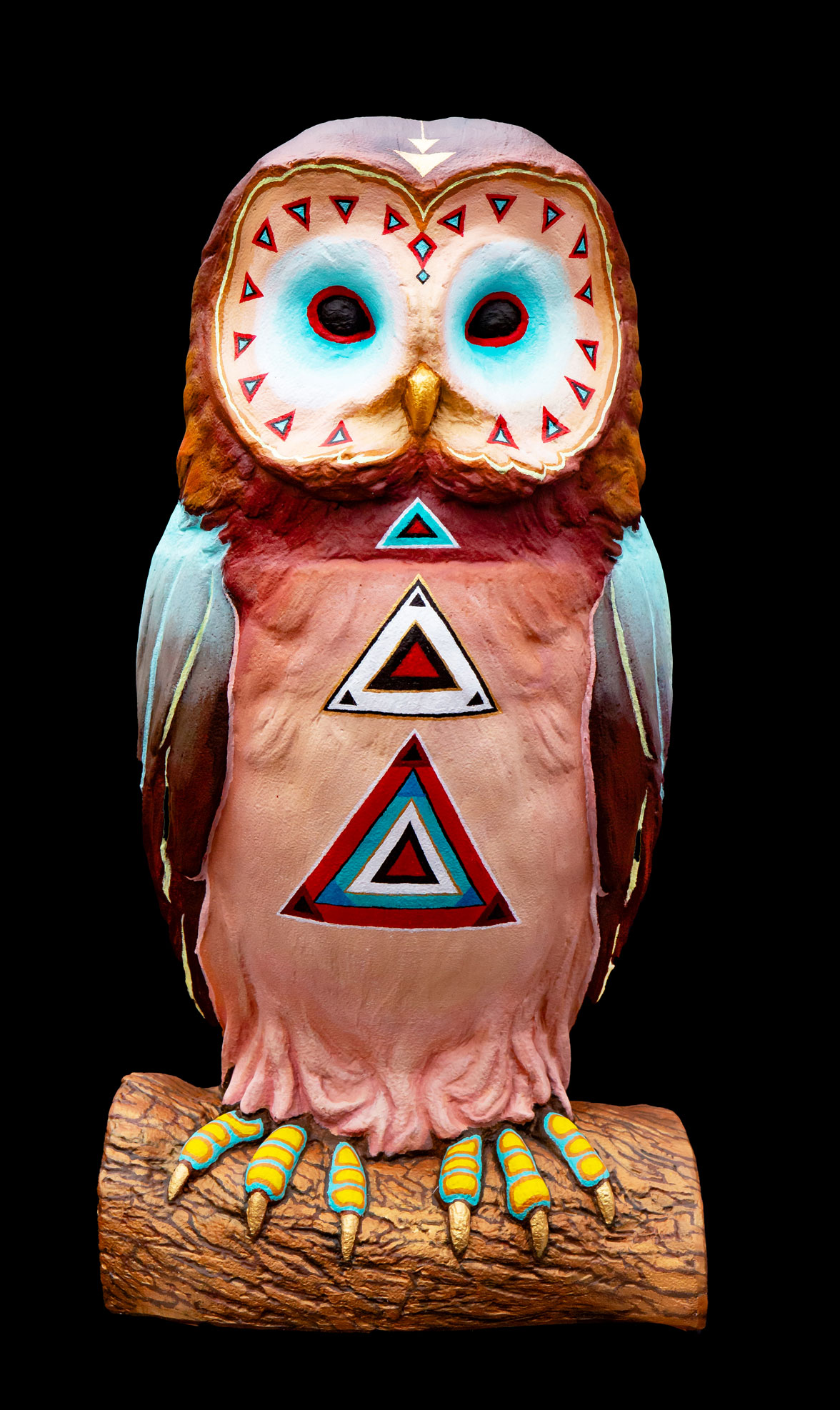 Fourth, there's "Henry on the Hudson" by Kimberly Linden, sponsored by State Telephone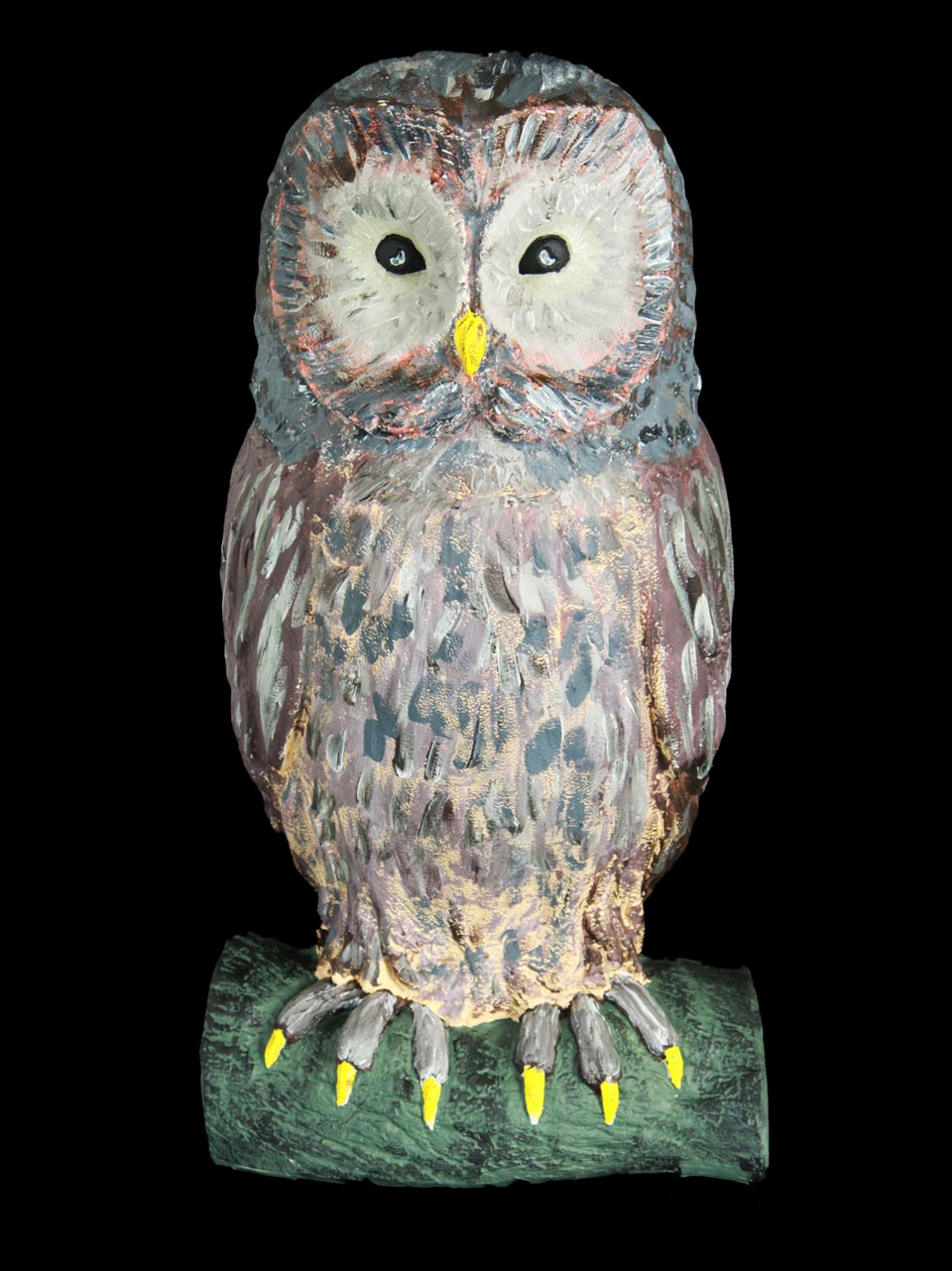 And our final raffle owl for 2023, "Otus" by Heatherlyn Martin, sponsored by Lake and Mountain Realty.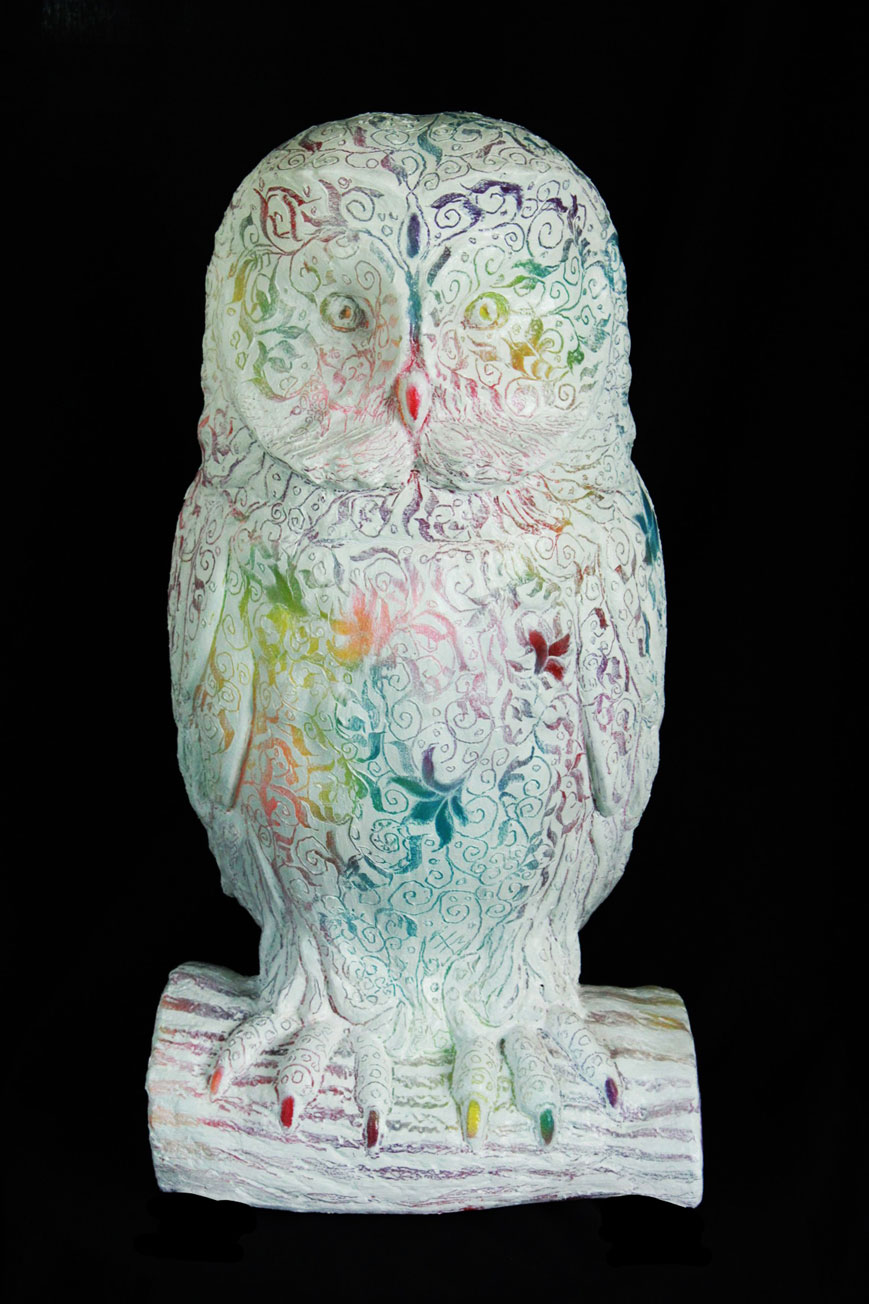 *******************************************

Here is our 2021 brochure, which can also be found around town at the Village Offices, Red's Restaurant, and other sponsors and in clear acrylic boxes near some groups of owls. Enjoy searching for your favorite!




The 2020 owls will be put back out on their perches for 2021 soon! Until then, enjoy these portraits of each owl to be auctioned off on September 25, 2021 at the Coxsackie Yacht Club.


They have arrived! Our fundraiser mugs for What a Hoot! 2021 are now available for $10 each. Proceeds from the sale of our new mugs will go toward operational costs for the 2021 festival. The mugs are now available at the Coxsackie Village Office, Dean's Catskill Valley Mills in Coxsackie, the West branch of the National Bank of Coxsackie on 9W, and they will also be available at the Coxsackie Farmer's Market on the first Wednesday of every month this summer, starting in June. We thank you for your support!


Our selection reception was held on January 26, 2020, and was a great success. We would like to thank The Friends of the Heermance Memorial Library for the delicious owl themed treats, the Reed Street Bottle Shop for some delicious wine, and The National Bank of Coxsackie for providing a great venue for the event. We have 41 owls to be painted this year, and all of the sponsors have made their selections. We look forward to seeing all of the completed owls for Memorial Day weekend!

The Owl and the Chickadee, created by Sharon Lalor Askew, was our single owl for 2019, and was raffled off in December 2019 to raise funds for the 2020 What a Hoot! Festival.

Here is the brochure showing the map and all owls from our 2018 What a Hoot! Festival.

Enjoy photos of Freedom, our first prototype owl, created and painted in 2017 by Ellen De Lucia.