It's a Mini-Festival for 2023!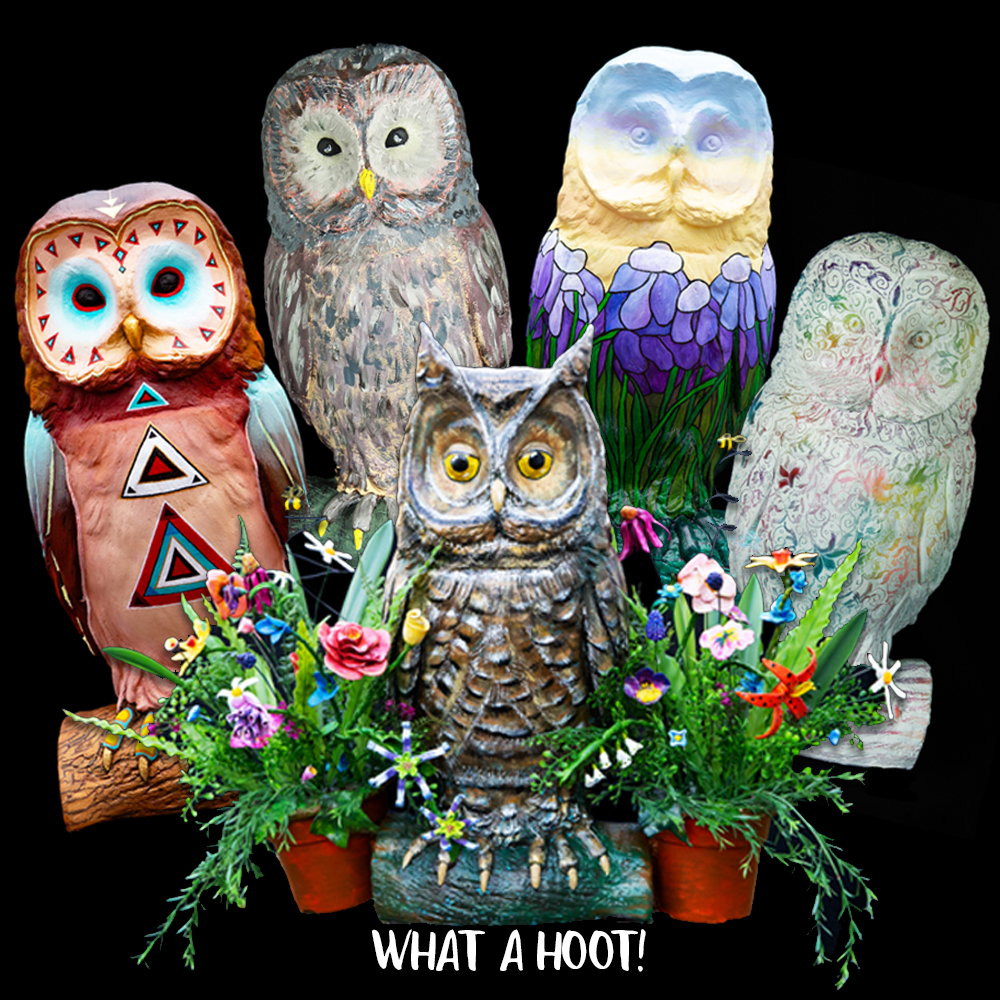 After the very successful auction of our 2020 owls in the fall of 2021 due to a Covid19 delay, What a Hoot! took a year off. This year, the Hoot of the Owl Committee got together and decided to do a smaller carry-over festival until more volunteers can be rounded up for a new committee for 2024. If you are interested in volunteering, please let Mayor Mark Evans know! We will need a robust team of dedicated volunteers to make another What a Hoot! Festival possible.

This year, we have five owls for your viewing pleasure, and the raffle winners will be notified at the end of September! You can purchase raffle tickets for your favorite owl(s) all summer long at the Coxsackie Village Offices, and every other week at the Coxsackie Farmer's Market starting May 31, 2023, and from some of the artists. Please use our Contact page or visit us on Facebook if you need further information. We would like to send a big shout-out to our five sponsors this year, and to the five talented artists for their time and talents. Thank you ALL for your support! (See the "Sponsors" and "Artists" tabs above) There will be brochures available in front of the Coxsackie Village Offices near the owls on their perches! Click on the "Photos" tab above to see individual photos of this year's raffle owls!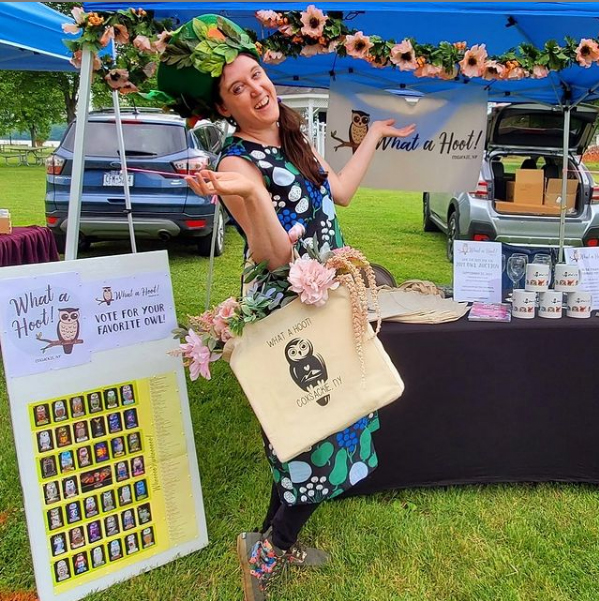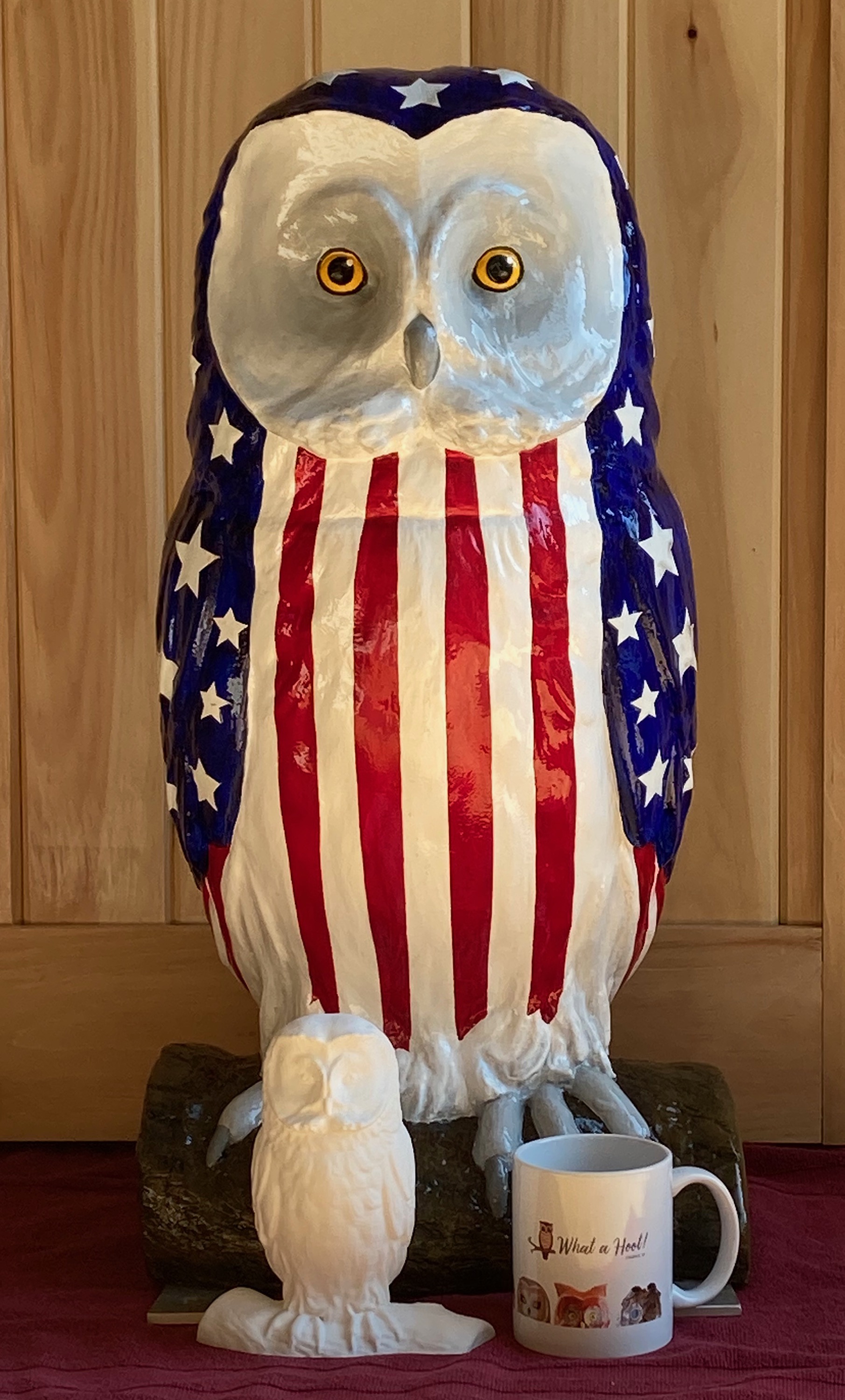 We also have miniature owls for you to order and decorate for yourselves! A part of the proceeds from the sale of these owls goes to the What a Hoot! committee to be used toward expenses for the festival. The miniature owls are approximately 7" tall, by about 4" wide at the base. We've shown a sample here with Ellen De Lucia's owl "Liberty" from 2018. They are $39 each plus shipping. Order mini owl here!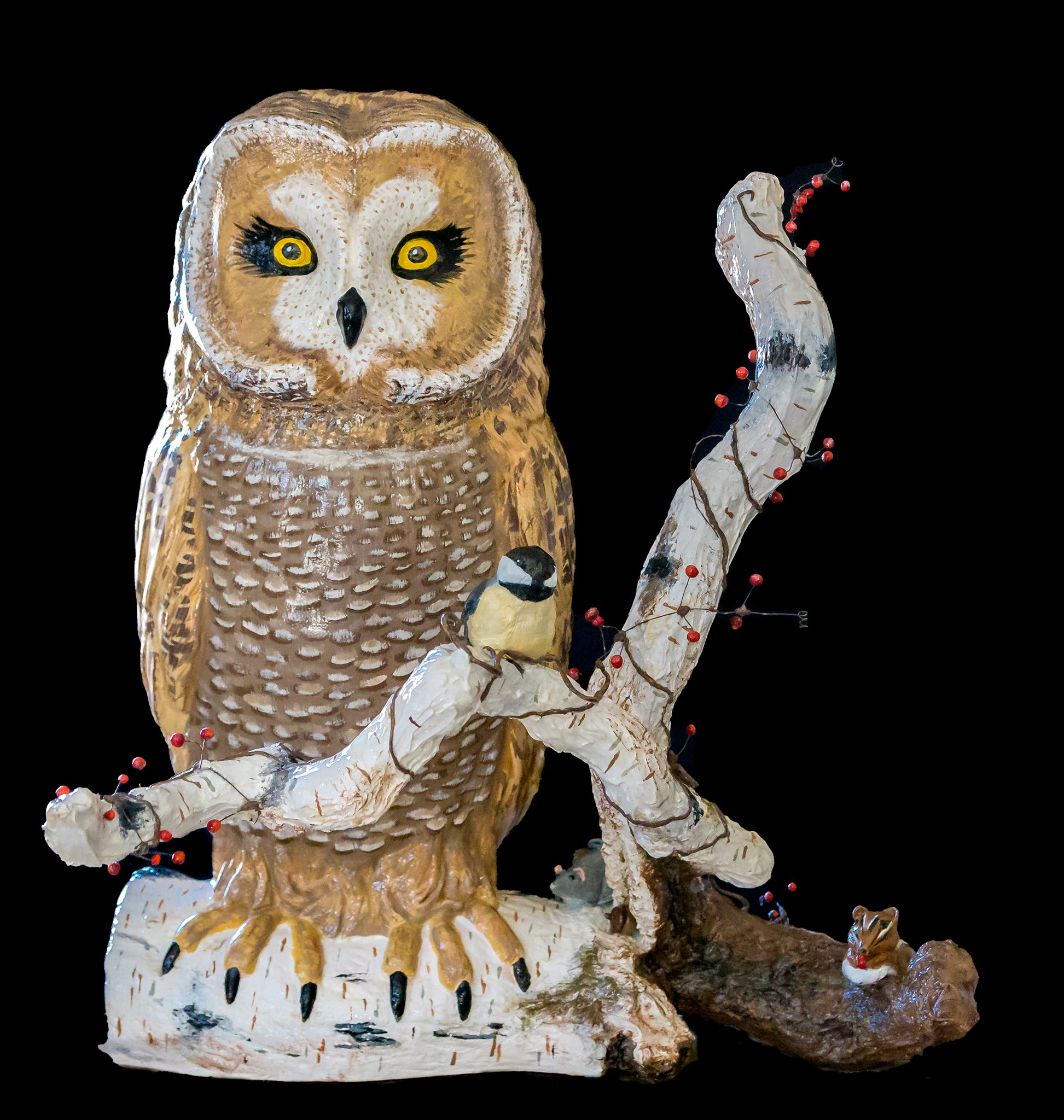 Our winner for 2019's raffle owl The Owl and the Chickadee by artist Sharon Lalor Askew was Joseph B. Ellis. He was awarded the owl at Coxsackie's Christmas by the River on Sunday, December 1, 2019, when his winning ticket was pulled. Sadly we lost our dear friend, committee member, and Village Trustee Joe (J.B.) Ellis in July of 2020. He is dearly missed by all who had the pleasure to know him.
Please keep visiting this website and our Facebook page for updates for 2023, including all pertinent dates and info!